Tour de Plantersville exceeds expectations, raises $40K for youth programs
Organizers for the Tour de Plantersville & Cultural Festival, held on Saturday, Oct. 30, on South Carolina's Hammock Coast®, said the weather and the turnout were better than they had even hoped.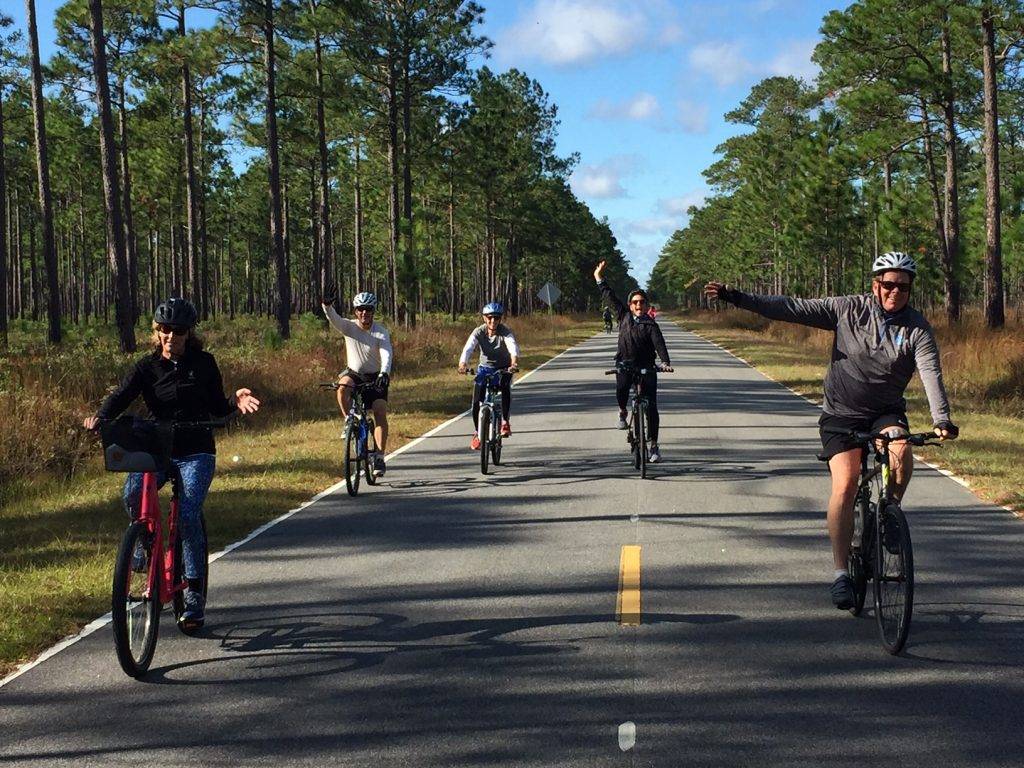 More than 300 bicycle riders took part in this year's Tour de Plantersville, which offered 12-mile, 25-mile, and 62-mile routes, for the third installment of the event. The rides and the festival afterward raised more than $40,000 for youth programs through The Village Group.
Ray Funnye, director of The Village Group, a nonprofit organization committed to inspiring and encouraging rural, mostly African-American students to appreciate the value of being lifelong learners, said it was "absolutely, positively fantastic."
"This year, the turnout has exceeded our expectations tremendously," Funnye said. "It really has grown and we are so grateful for the participation in the bicycle rides and the cultural festival."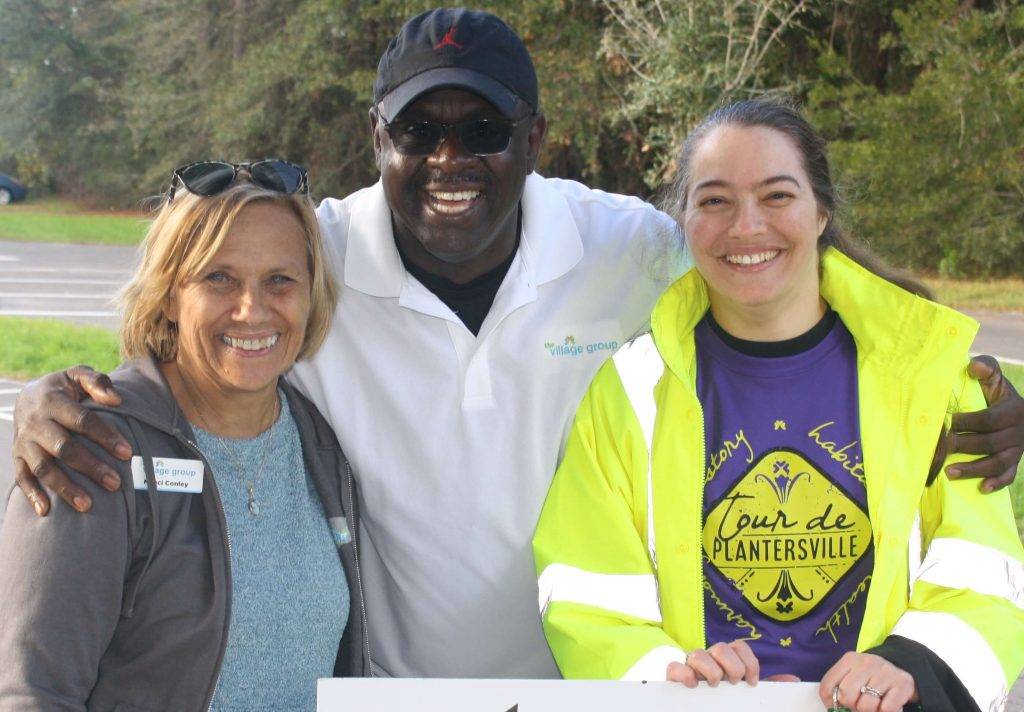 Nanci Conley, chief operating officer for The Village Group, agreed.
"This is amazing," she said. "What is really great about this, it's not the numbers, it is how happy people are, how appreciative and excited they are. And we are excited and enthusiastic to share Plantersville with them. It is really cool."
She said the 12-mile and 25-mile rides were popular this year and this was the first year they tried the 62-mile ride, which was well received.
"What we found is people are coming from Maryland, Virginia and other places because of the 62-mile ride, and we are hoping that is going to build in the years to come," Conley said.
Plantersville offers the only Scenic Byway in Georgetown County. Along the byway and throughout the ride there are 10 Colonial-era plantations that are part of the region's rich rice farming history. These sites contain several pre-Civil War landmarks – mansions, slave houses, churches, rice Chimneys and other ruins. There were designated stops along the ride to encourage bike-riders to explore those locations.
In addition, the area is rich in natural beauty. The Dirleton Plantation-Samworth Wildlife Management Area is located along this stretch of byway and offered a chance to see some of the region's wildlife in its natural habitat.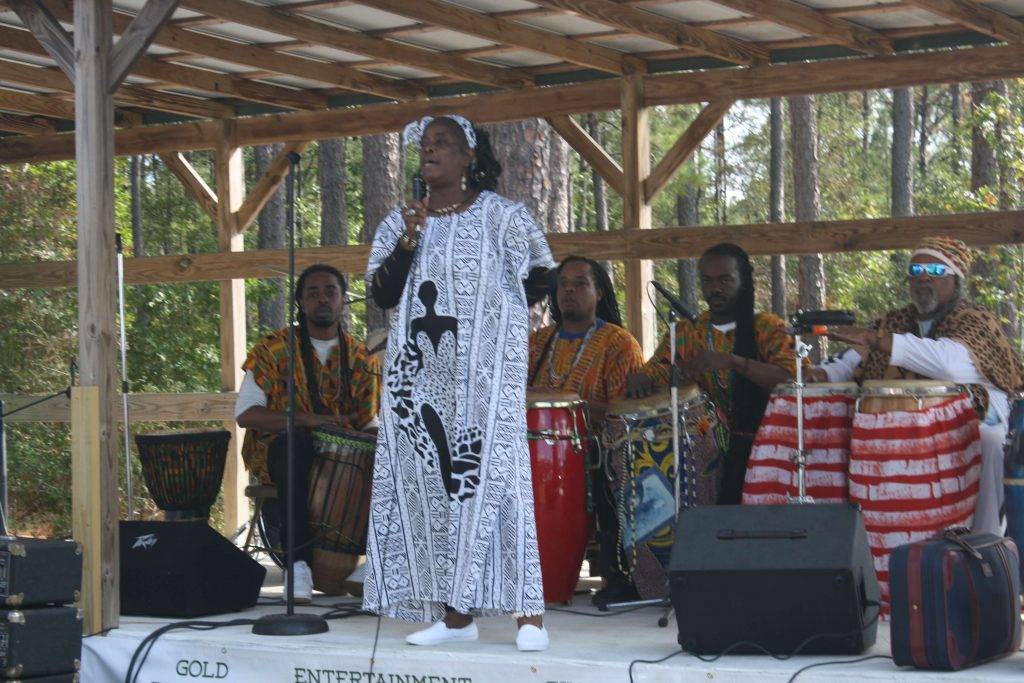 The Cultural Festival featured live entertainment, including an African drumming group called Egbe Kilimanjaro and a band called ReggaeInfinity; food, including hot dogs, hamburgers, fried fish, and a Caribbean Creole food truck; arts and crafts vendors; and a children's area with inflatables, pumpkin painting, face painting, and games.
Proceeds from the event will go to sustain after-school and summer programming for The Village Group. South Carolina's Hammock Coast®, the tourism moniker for Georgetown County, South Carolina, served as a Presenting Sponsor for the 2021 Tour de Plantersville.
"It will help prepare our kids for the future," Funnye said. "We think foundation is important and what we want is for them to find themselves early so they can work on those skills and build opportunities."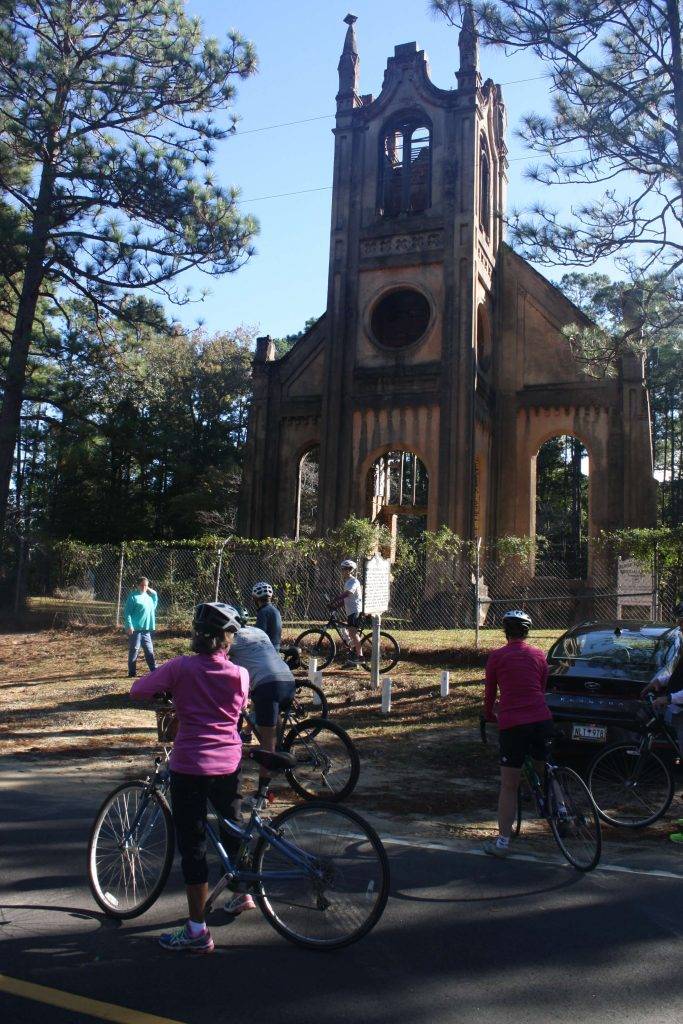 More than a dozen of the young people involved with The Village Group are in a bicycling group called the Village Flyers. They participated in the 12-mile ride. Jonathan Grier, a member of the Village Flyers, said he and the other members were glad to be part of the event.
"I think it is a good way to get out and get active, especially knowing that a lot of people were stuck inside for the last year and a half," he said. "And it is really fun, too!"
Other participants in the Tour de Plantersville and Cultural Festival said it was a wonderful event to showcase lesser-known parts of South Carolina's Hammock Coast and support a great cause. Denise and Bob Stewart, who moved to Murrells Inlet on the Hammock Coast from New York, said during a stop along the route that they loved the natural beauty and history of the area.
"We love it because we love history," Denise Stewart said. "This is a great bike ride, with awesome plantations everywhere."
Tom and Chris Hazel, who also live in Murrells Inlet, said they decided to do the 12-mile route so they could do some sight-seeing.
"We love Georgetown County and all it has to offer," Chris Hazel said. "We are getting older, but we love to keep active, and this is a wonderful opportunity to do that while supporting a great cause."
Both couples were visiting one of the most popular sites along the Plantersville Scenic Byway, the ruins of Prince Frederick Church, also known as Old Gunn Church. Patty Burns, a docent at the location, was sharing the history about architect Phillip Gunn, who designed the church with his brother, John. She detailed how Phillip Gunn fell to his death while checking construction on the roof and is said to haunt the location.
"He could definitely be buried somewhere on this property," she told the bicycle riders who stopped to listen.
Joni and Brett Howell of Georgetown were riding on the 12-mile ride with their 6-year-old daughter, Rubie. They said they really enjoyed the ride.
"We had fun," Joni Howell said. "It was a beautiful ride."
Rubie said she liked stopping at Old Gunn Church the most.
"It wasn't very scary, but it was all broken down," Rubie Howell said.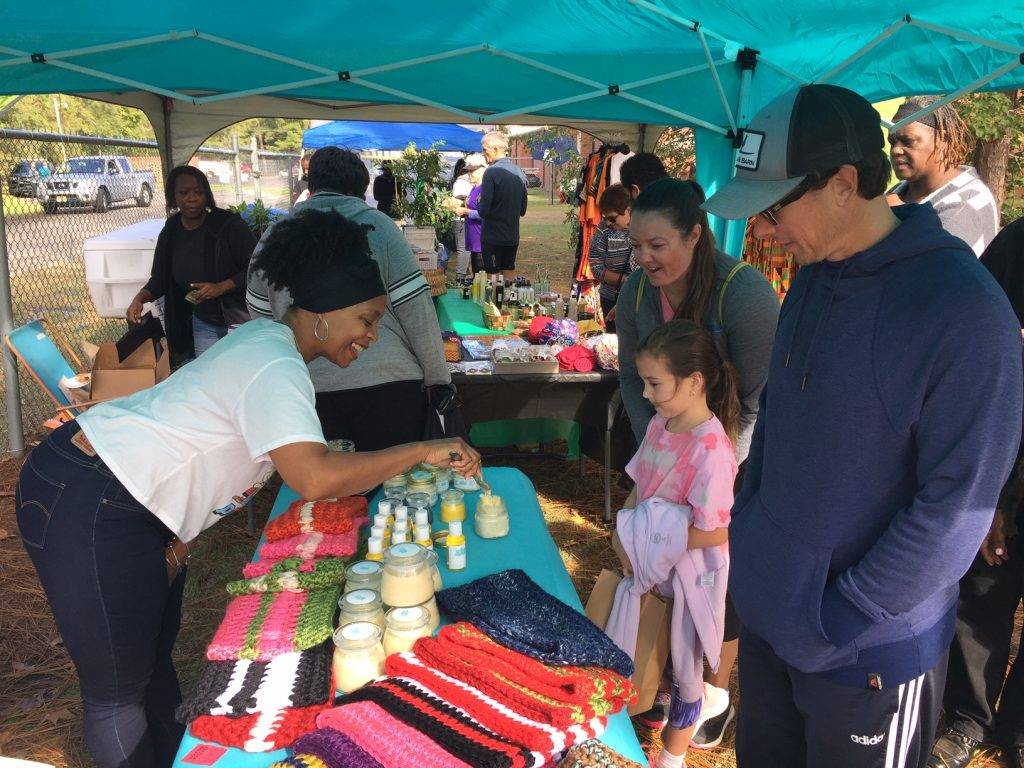 Laura Glazier of Pawleys Island said she has participated in the Tour de Plantersville all three years it has been held. It started in 2018, was held again in 2019, but was canceled last year due to the Covid-19 pandemic.
"Every year it grows larger, and they add more distance," she said. "The first year I did it, it was 10 miles and now they are up to 62 miles."
She rode the 12-mile route this year, at a "slow pace." She said she enjoyed seeing the swamps and the cedar trees along the way.
"The 12-mile ride is a nice way to see the other part of Georgetown County, the wildlife, nature, trees," Glazier said. "And there wasn't a lot of traffic, so we felt very safe riding on the roads."
Burns, who is also the head of adult services for the Georgetown County Library, said she has served as a docent each year the event has been held because she is a big supporter of The Village Group.
"I think that the program they have is really necessary, and I believe in what they are doing to help the young people in this area," Burns said.
For more information about The Village Group, visit thevillagegroup.org, or call 843-591-3113. For more information about the annual bicycle rides, visit tourdeplantersville.com.
By Clayton Stairs / tourism manager for the Georgetown County Chamber of Commerce and South Carolina's Hammock Coast®
To view the original article click here »