Announcements
Distance Learning Academy begins July 13 for Summer Bridge participants
We have been notified by Georgetown County School District that due to COVID -19 that the District will be cancelling the Academic Recovery Camps (ARC) in GCSD for this July. The District's focus will be on preparing for the learning experiences that will be offered in August and making sure that safety guidelines and regulations are understood and adhered to at all levels. In following the District's lead, we will not be offering Plantersville Summer Academy or Summer Bridge this summer.
We have provided since April a very successful Distance Learning Academy that concludes on June 18th in order to give the students, parents and teachers a break. We will offer a Summer Distance Learning Academy from July 13th through August 7th to our Plantersville Enrichment Academy/Summer Bridge participants. We feel strongly that our scholars need our support and connection in this very difficult and challenging time.
Distance Learning Academy Newsletter
Click here to view the newsletters »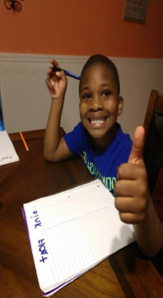 HTC PARTNERS WITH THE VILLAGE GROUP TO PROVIDE INTERNET ACCESS TO GEORGETOWN COUNTY STUDENTS
Click here to read the rest of the Press Release »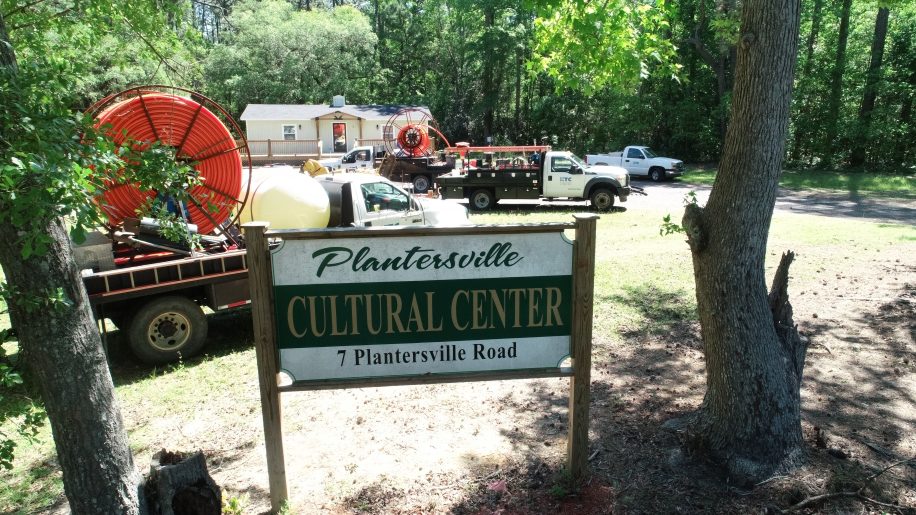 2019 Annual Report Now Available
Click here for the 2019 Annual Report »

Ms. Queen Funnye, Program Director of Plantersville Summer Academy
Important Dates
PSA Open House: April 28, 2020 (5:30-6:30 pm) TBD
Pre-Testing: Saturday, May 16, 2020 (8:00am-3:30 pm) TBD
Pre-Testing Makeup: Saturday, May30, 2020 (8:00-11:30 am) TBD
Tour de Plantersville Cancelled for 2020
PLANTERSVILLE, SC "It is with a very heavy heart that we are cancelling TdP for 2020", stated Ray C. Funnye, Executive Director of The Village Group. "After consulting with Dr. Gerald E. Harmon, TdP Honorary Chairman and Vice President of Medical Affairs at Tidelands Health, it was felt it was best to forgo it this year for the safety of our volunteers, youth and riders. The decision has left a significant challenge for The Village Group as Tour de Plantersville is its signature event and major annual fundraiser. "
Since April and throughout the summer, The Village Group has provided support to the families it serves through a Distance Learning Academy and other communitywide activities. Certified teachers offered educational programs that were extremely creative in keeping the youth engaged and on track with their skills.
"In addition, we provided parents/guardians the support needed with the life changes/challenges due to COIVD-19 they were facing but also in learning computer skills. We provided one-on-one instruction along with on-line workshops on the programs the children would be using such as Google Classroom, Zoom and others. This will be extremely helpful to them as classes resume in September virtually; parents will now be able to participate in their children's educational program," Mr. Funnye stated.
In partnership with other groups, The Village Group has held drive-thru food distributions for Plantersville families. These will continue as the need dictates. Students received backpacks full of snacks, juices, microwavable meals and fruit. We ended the Summer Distance Learning Academy by providing a drive-thru Pizza Party for the families – where families picked up a large pizza to take home for the family to enjoy together.
In keeping with a 15-year tradition of holding a Back to School Rally, a drive-thru school supply distribution is planned on August 29th for area students.
It is our plan to offer Tour De Plantersville in April of 2021, as it is critical to the success of our children and the future of our community.
The Village Group seeks to develop and sustain meaningful partnerships with individuals, public agencies and organizations in order to promote and achieve – Youth Development, Literacy Enrichment, STEM-Based Education, Recreation enhancements and Community improvements. To learn more about The Village Group or to donate please visit www.TheVillageGroup.org
Thank you !