Looking to broaden The Village Group students' future employment horizons, we offer the Aviation Education & Career program. Currently, only 5% of the professionals in the aviation industry represent women and individuals of color.
We make them aware of the many aviation career opportunities, especially in the area of aircraft maintenance. Training programs for aviation maintenance and electronic technicians are as close as the Pittsburgh Institute of Aeronautics, which has a Myrtle Beach campus.
Field trips include visits airports locally and in Greenville and to the Delta Airlines Maintenance hub in Atlanta. The Village Group also helped sponsor a visit to the Georgetown Airport by the Tuskegee Airman, group of African American military pilots (fighter and bomber) and airmen who fought in World War II.
During the Plantersville Summer Academy,  n annual Aviation Week includes some of these field trips and presentations by companies, such as Boeing.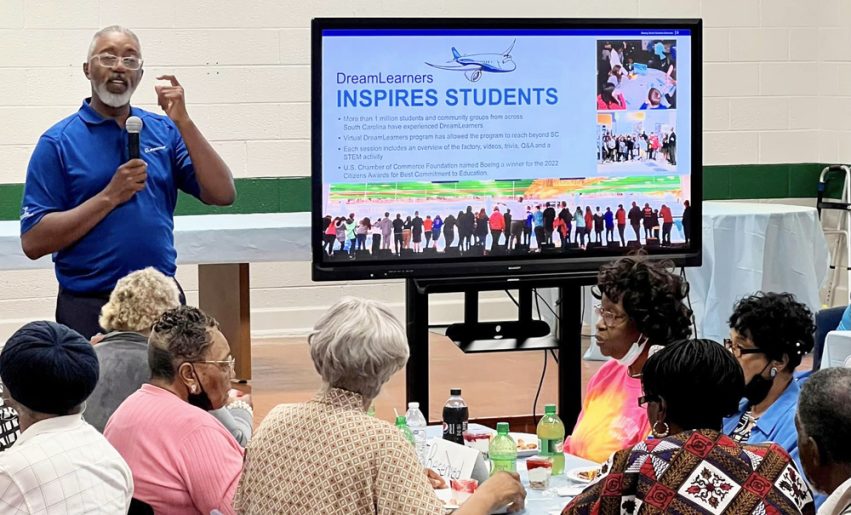 A visit from Frank Hatten of Boeing SC drew a packed house of community and students at Plantersville Elementary School, where the Boeing official discussed education and career opportunities in the aerospace field.