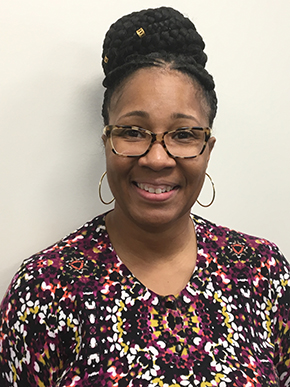 "My name is Shawneequa Sumpter Gibson, I am the mother of Amani Gibson. Amani is currently a first grade student of McDonald Elementary school in Georgetown County. Amani had the pleasure of attending The Village Group Camp during the summer of 2017. She entered the camp as a rising first grader who had just completed kindergarten at McDonald Elementary School. Amani arrived at the camp as a well behaved, shy, and timid type child, despite the fact that she had been in daycare since she was 6 months old, attended the Head Start Program and Preschool as well. However, once she began her new and exciting journey with The Village Group, I could see my daughter developing into her true self. She was able to excel in reading and math, describe in a respectful way what she felt and why she felt that way. As of her last progress report from school during the week of 2/26/18 she is an accelerated reader and is participating in the AR reading program and advancing her level of comprehension. She has mastered all of her first and second grade sight words and can recognize and spell them. During the most recent standardized testing she went up 32 points in reading and 18 points in math. Her teacher, Mrs. Peterman is extremely proud of Amani and states that she continues to excel in both academics and behavior and helps to encourage her other classmates also.
In fact, we bought a new home and moved to Horry County in December 2017 and her teacher requested a conference with me and request that I let Amani finish the rest of her year with McDonald Elementary and we decided to do just that. However, that puts another set of responsibilities upon Amani's shoulder as she must be on a time schedule to meet the demand of her agenda to arrive at school on time and continue to do her best. Yet, she has not backed down from this opportunity and remains to be a good student.
At the end of the day, I mentioned earlier that she had been exposed to being around other people from six months old, but there is a major difference between being exposed and being fostered. Once she became a part of The Village Group we as a family could she how she was being nurtured, educated and cultivated all in one and it's made a major difference in her life, not only as an individual but as an individual. Since we have been living in Myrtle Beach we looked near and far and have not found a program that is even similar to this, so I would like to give The Village Group a whopping applause for what they put together and brought to the community. We must understand that it is merely not enough for our children to be kept while we are working they must be placed in arenas where they can be refined."
Shawneequa Sumpter Gibson
Palliative Care Coordinator
Community Health Resources
Tidelands Health
A Boeing representative spent a day with our students. The Village Group emphasizes aviation-related careers as one of our programs and we've increased emphasis on it during our Summer Academy over the last three years. Boeing Education Relations Specialist Frank Hatton shared opportunities to be found at the Boeing plant in Charleston. He pointed to these careers as unique opportunities to work for Boeing and stay at home.
We conducted a pilot program, which teams 10 students per teacher for first- and second- graders. Normally, Summer Academy has 20-25 students per teacher. Based on the successful outcomes of that pilot program, we are seeking funding to continue the lower student to teacher ratio.
Local and regional media support helps The Village Group and Plantersville Summer Academy succeed in attracting students and funding. In 2016, we received nearly half a dozen very positive articles in local print media. One article in South Strand News on the first day of class in June contained these quotes:
Talicha McCants, whose son has been in the Academy since it started, said, "It's very important, because they continue the same education track they started at school."
Madre Cochran, who enrolled his daughter and son for the first time in 2016, said, "This is a good program to keep their brains working over the summer."
Academy teacher Norine Grant Fraiser observes, "Just to see them want to be engaged and the activities they did to broaden their sense of culture [and the world] was awesome. When they return to school, you can tell learning took place all during the summer."